Chestatee Academy Counselors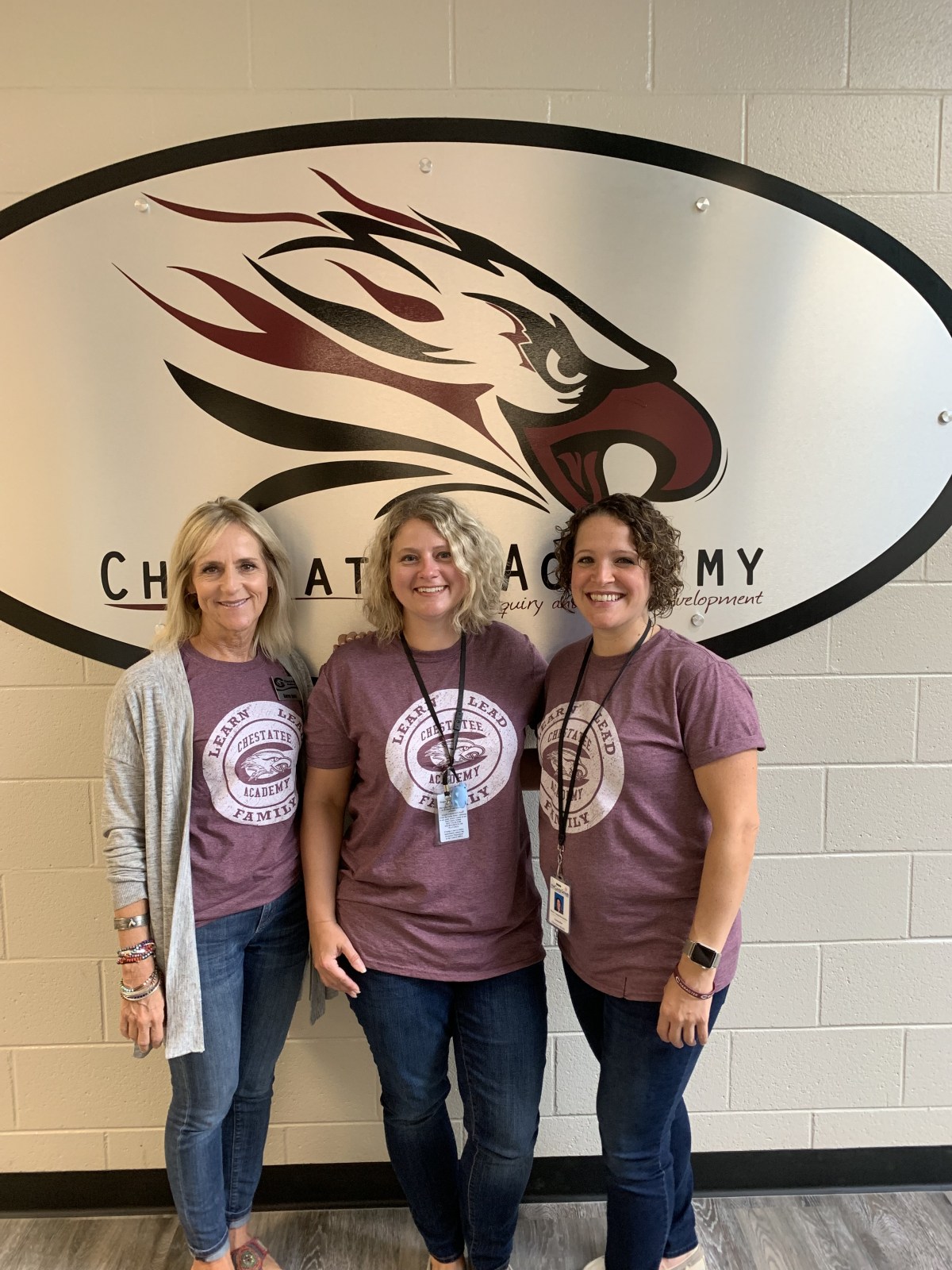 Tonia Campobenedetto – students with last name: A-K
770-297-6270 Ext. 33
Mary Smith – students with last name: L-Z
770-297-6270 Ext. 34
Karen Dale – Counselors' Secretary
770-297-6270 Ext. 32
Donna Smith – Registrar/Data Entry
770-297-6270 Ext. 68
---
Chestatee Academy School Counseling Program Mission Statement
The students served by the professional school counselors at Chestatee Academy will be engaged in a dynamic curriculum that fosters the highest level of student achievement, healthy personal relationships, and exciting, relevant career goals. Chestatee students will feel free to explore and take risks as they travel different paths to achieve success as confidant learners. Equitable access within the educational system will promote achievement for all students as they emerge from childhood to adulthood.
Chestatee Academy School Counseling Program Vision Statement
The students at Chestatee Academy, through the comprehensive developmental counseling program, will become productive, resilient, and compassionate citizens prepared to make a positive impact within their ever-changing society.  As good role models, they will be knowledgeable and culturally-sensitive leaders who relish learning and growing throughout their lifespan.  Skilled at solving problems with creativity, Chestatee students will influence change with wisdom and kindness.
---
Welcome to a dynamic counseling program!  School counselors are professionally trained to help remove barriers to learning through a comprehensive, ASCA (America School Counselor Association) based model.  Our counselors see students in classroom guidance lessons, small groups and individually as needed.
At Chestatee Academy the counseling team works together to offer a variety of programs and interventions to reach every student.  We provide classroom guidance lessons to cover topics such as career planning, equity, bullying, goal setting, decision making, peer pressure, and tolerance.  Counselors also work closely with other Hall county agencies to support enrichment programs for our students such as the Healthy relationships program.
In addition to classroom lessons, small groups are also available to target topics of student interest in a smaller environment.  Some of the small groups frequently offered include:
Academic Intervention Groups
Resiliency Groups (Life/Coping Skills)
Exceeding Expectations (Advanced students)
Messy Kids (Organization)
Exceeding Eagles (Latino students)
Leadership teams with CenterPoint Counseling
Grief Group with Hospice
Bullying Intervention Groups
Coping Skills groups with CenterPoint Counseling
SMART Girls with Teen Pregnancy Prevention
Gut Check Mentoring Groups with the Jaycees
We have a team ready to help, should you need us.  Please don't hesitate to contact the Chestatee counseling team.